Services
PREMIER Biosoft Advantage
Our History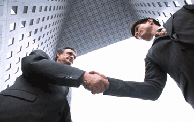 Established in 1994, we are pioneers in the bioinformatics industry and have focused on offering the best and most cost effective solutions to the industry. We have hundreds of research institutes and pharmaceutical majors using our products. We have helped them meet their research deadlines, improved the chances of conducting successful experiments and increased profits. We have developed an excellent process management system for product/project development, quality control and testing thus reducing the time to market. With our services, we promise to extend these benefits to your company/university/lab.
Our Staff
Our staff includes bioinformatics scientists, statisticians and and software engineers. All staff have MS or PhD level graduate degrees in their disciplines and extensive experience in the design and development of PREMIER Biosoft's own products. Our staff has in-depth knowledge of all public domain databases such as SWISSPROT, GenBank, KEGG, dbSNP, RefSeq, EBI etc.
Offshore
We offer US based scientists and software engineers as contacts for all clients, thus eliminating communication barriers. These scientists then communicate the requirements to the offshore team. This enables low cost software development without the client needing to directly communicate across time zones to non-native English speakers.
Our Values
Our services offer significantly higher value benefits than merely the outsourcing advantage. We focus on solving the unique and challenging intricacies of building and supporting cutting-edge software products. Our innovative approach, aims at "exceeding the expectations of the customer", consistently and continuously.