Home >> Services >> Testimonials
Services
Testimonials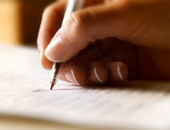 "We wanted a stable and reliable product for our assay design needs which were growing quite a bit and turning into a bottleneck. The lack of software support coupled with unavailability of free or commercial tools that could satisfy our specific design needs led us to approach PREMIER Biosoft. My past experiences using AlleleID and PrimerPlex instilled a confidence that they would be able to deliver what we needed. My faith in them was not misplaced. Our customized software product that they developed and delivered on time works exactly to the specifications that we outlined. Our newfound ability to design assays specifically suitable to our needs has eliminated our bottleneck. PREMIER Biosoft International is a competent, professional and innovative bioinformatics company."
- Dr. Gregory Richmond, Agilent Laboratories, USA.
"After years of successful use internally by our technical support team, we wanted to offer Beacon Designer functionality directly to our customers. We chose to use this powerful tool because it offers best-in-class performance and is highly regarded by the research community."
- Dr. Tom Russell, Product Manager, Sigma-Aldrich
"Great! All the custom modifications we asked for are working exactly the way I wanted them to. The project was delivered on time, within the budgeted cost. This software will help me a lot in designing assays the way I want them. The interface they designed is really intuitive. We are very happy with the results. Other than that, I really like their working plan, quick response and efficient customer service. They seem to have effectively streamlined the development process. I feel confident in approaching them in future for my development needs."
- Dr. Robert Powell, PrimerDesign Ltd, UK.
"We wanted to make this robust technology popular in companies and labs working on personalized medicine. An easy to use software system that efficiently designs NEAT and QUAL™ (Quenched Auto-Ligation) probes is essential for this. The NEAT software program developed in conjunction with Premier Biosoft allows users to quickly design probes which conform to the specific guidelines that we developed, without compromising on the flexibility that the users of this platform need."
- Dr. Robert Terbrueggen, President and CEO, DxTerity Diagnostics.
"I wanted to design primers and probes for a multiplex genotyping assay for 200 samples for polymorphisms associated with psychiatric traits. I approached PREMIER Biosoft to help me out with their analytical software because of the complex nature of the project. I was very impressed by their helpful attitude and technical expertise (reflected by the discussion and questions involved to ensure optimum design). I was also very impressed by their ability to provide the designs in a well formatted and informative report very quickly. I look forward to working with them in the future."
- Dr. Jonathan Picker (MBChB, PhD), Boston Children's Hospital, USA.