Meet us at the Bioprocessing India (BPI) 2022 Conference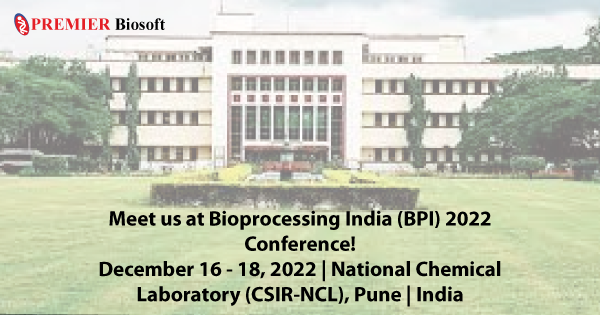 December 06, 2022
We are excited to announce that we are attending the 8th International Bioprocessing India (BPI) 2022 Conference to be held at the National Chemical Laboratory (CSIR-NCL), Pune between December 16 - 18, 2022. We are showcasing SimGlycan® A high-throughput software solution for mass spectrometry-based glycan and glycopeptide analyses.
We, along with our collaborators, Institute of Chemical Technology, Mumbai, Shimadzu Analytical (India) Pvt. Ltd. are presenting a poster titled, "Characterization of glycosylation in biopharmaceuticals using SimGlycan® software for LC-MS/MS analysis of released glycans". For the poster presentation time, please visit our Events page.
If you are looking for an informatics solution to fast-track your mass spectrometry-based released glycan or glycopeptide analysis with high accuracy, book a meeting with us. Our glycomics expert, Mr. Rupanjan Goswami will be available to discuss your data analysis challenges.
Bioprocessing Society – India is a national society (Societies Registration Act, 1860) that brings together thought leaders from academia and industry to promote education, collaboration, and research in bioprocessing. The theme of the BPI 2022 conference is "Recent Advancements & Applications in Bioprocessing for Biosimilars, Vaccines, and Bioenergy". To learn more about the conference, please visit the event website.
| | | | |
| --- | --- | --- | --- |
| | Comment | Share | |